Who can apply
The AHP Careers Fellowship Scheme will accept applications from Support Workers, Assistant Practitioners and registered staff employed in NHSScotland and Local Authorities in Scotland from the following professions:
Art therapists
Dance movement psychotherapists
Diagnostic radiographers
Dietitians
Drama therapists
Music therapists
Occupational therapists
Orthoptists
Paramedics
Podiatrists
Physiotherapists
Prosthetists and orthotists
Speech and language therapists
Therapeutic radiographers
We will also consider applications from the AHP workforce within the Third and Independent Sectors, further and higher education where they are submitted in partnership with health and social care AHP services and where there is anticipated benefit to people using / delivering services. 
Download the application form 
Application form to apply to Cohort 6 (2024-25)  
Frequently Asked Questions and guidance
For more details about the Scheme, how it works, the review panel, timeframes and advice about completing the application form please see our Frequently Asked Questions (FAQs) and Guidance document below
Frequently Asked Questions FAQs [PDF]
Work-based projects
An AHP Fellowship will fund your release for up to 2.0 days per week over 10 to 12 months (or it could fund additional hours if you currently work part time). You will be part of a cohort of Fellows participating in a learning programme and leading on your own work-based project.
Your work-based project should be something that…

you want to do, feel enthusiastic about and can evidence needs to be done
you've already discussed with, and sought buy in from, others who will need to be involved e.g. colleagues, your team, line manager, service heads and relevant others
is team, service, organisation, or region wide. We'll also consider national projects that can be achieved over 10 to 12 months
is innovative, is about change and development and/or building on learning, not simply a continuation or expansion of existing service delivery and
contributes to local or national strategies and priorities.
NB. If a project focuses on a digital solution, then please apply to the Digital Health and Care Leadership Programme (DLP) which commences in January 2024. Register interest to apply to DLP here. As DLP focuses on supporting digital projects/solutions, these types of projects will not be progressed through the AHP Career Fellowship Scheme. 
Themes for 2024-25 
Each year, the Scheme supports AHPs to contribute to the delivery of health and social care priorities and ambitions, this year we are particularly interested in projects that in some way address one of the three themes listed below: 
Sustainability

,

which may be in the context of improving efficiencies in service provision; optimising the contribution of roles or optimal deployment of skills within teams to address workforce challenges; or addressing the climate emergency.

 

Mental Health and wellbeing

, which may enable services to be able to support the mental health and wellbeing of the people of Scotland and our health and social care workforce.  

 

Public health and Inequalities

,

which may support one of the Public Health Priorities for Scotland or address other local priorities.

 
More information about these themes is available in the FAQs & Guidance document. 
We also remain open to applications about other strategies and priorities as usual. 
It's never too early to start discussing your work-based project ideas with your colleagues, team leader and, of course, with us. We recommend that you email AHP.Fellowships@nes.scot.nhs.uk to set up a time for an informal chat.
Examples of previous projects
If you are looking for inspiration here are some examples of the projects AHP Fellows have undertaken in previous years. 
Cohort 1 (commenced April 2019) [PDF]
Cohort 2 (commenced April 2020) [sway.office.com]
Cohort 3 (commenced April 2021) [sway.office.com]
Cohort 4 (commenced April 2022) [sway.office.com]
Connect with current Fellows in Cohort 5 [sway.office.com]
You can also look out for blogs from current Fellows on AHPs across health and social care. (wordpress.com)
Posters
Cohort 2 and Cohort 3 [sway.office.com]
Cohort 4 [Sway.office.com]
Useful information for applications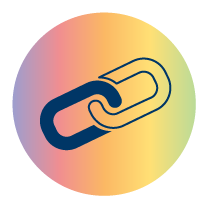 NHS Scoltand Climate Emergency and Sustainability Strategy: 2022-2026,

(Scottish Government 2022)

has five priority areas including sustainable travel, care, and communities to achieve NHS Scotland becoming a net-zero organisation by 2040. The strategy also highlights the behavioural changes needed by staff, people that access services and communities to contribute to social and environmental sustainability and achieving net-zero emissions.

Delivering Value Based Health & Care: A Vision for Scotland

(Scottish Government 2022)

highlights the benefits of practising Realistic Medicine and shared decision making with people that access services to deliver person centred care and a more sustainable system.

 

Health and Social Care: National Workforce Strategy

(Scottish Government 2022) enables the recovery, growth and transformation of the health and social care workforce through five pillars of the workforce journey: Plan, Attract, Train, Employ, and Nurture. It outlines steps to support staff wellbeing and the need for appropriately skilled and trained staff to achieve a sustainable health and social care system.

Mental Health and Wellbeing Strategy

(Scottish Government 2023) outlines the approach to improve the overall mental health and wellbeing of everyone in Scotland and reduce inequalities. The strategy promotes accessible mental health care at all stages of the life span and recognises the need for the workforce to have good mental health and wellbeing.

 

Scottish Allied Health Professions Public Health Strategic Framework Implementation Plan: 2022 to 2027

(Scottish Government 2022) AHPs contribute to public health through affecting the physical, mental and social wellbeing of individuals, communities and populations. The implementation plan explains that AHPs often support Public Health across four broad areas: Wider (social) Determinants, Health Improvement, Population healthcare, and Health Protection.

 
NMAHP Development Framework The Framework supports the development of core knowledge, skills and behaviours in four pillars of practice for NMAHPs working at Levels 5-8 of the Career Framework for Health.
Development and Education Framework for Level 2-4 NMAHP HCSWs has 4 Pillars of Practice and is based on the Career Framework for registered staff. It recognises how complex Clinical HCSW roles have become and helps to explain the difference in expectations and learning for Clinical HCSWs in Career Framework levels 2, 3 and 4. 
You may also wish to make reference to local policies and initiatives.
Contact us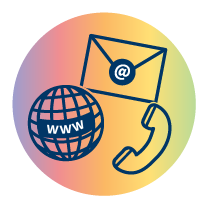 AHP.Fellowships@nes.scot.nhs.uk
Web Page updated 23 August 2023