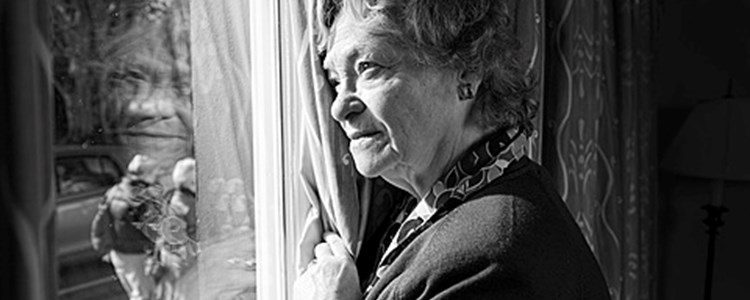 Dementia Awareness Week and looking after the dementia workforce
Dementia Awareness Week (DAW) is a great opportunity to promote the resources and support that NES produces.
The theme of this year's DAW was - hidden voices, hidden impact, hidden cost.
Looking after the wellbeing needs of the dementia workforce is essential in supporting staff to deliver high quality care and support.
NES plays a key role supporting the educational and development needs of dementia workforce - and those who provide a service or care to people living with dementia, their families and carers.
The implementation of the Promoting Excellence framework remains a key part of our dementia workforce development programme. 
The 2011 Promoting Excellence framework was ground-breaking as Scotland's first national workforce development framework setting high aims for the care and support of people with dementia, their families and carers.
Since its launch, NES and partner SSSC have been active in supporting the four levels of the framework, in practice - including the development of:
core educational resources
training programmes
developing leaders and infrastructures to support implementation
The 2021 framework builds on this success, and reflects progress made since 2011, such as:
In addition to the Promoting Excellence framework, NES has also produced a wide range of educational resources mainly out of our Psychology and Nursing Midwifery and Allied health professional (NMAHP) directorates.
NES Psychology resources include:
NES NMAHP has a range of dementia learning resources to enable the workforce to support people with dementia and their families and carers. Find all the NES NMAHP resources on mental health, learning disabilities and dementia
NES Psychology and NMAHP directorates have recently launched a new Turas Learn site to host all their dementia learning resources in one place – Once for Scotland Dementia.
They will be are hosting a webinar to launch the new site soon. To find out more about our resources and the new site, book your webinar place now
NES has also produced five Dementia Learning Bytes – to help staff develop their understanding about dementia in order to support people in care homes living with dementia, helping them and their families maintain the best quality of life possible, during the COVID-19 pandemic.
More information
Promoting Excellence Framework
Key considerations in supporting people with dementia in care homes during the COVID-19 pandemic
Promoting Psychological Wellbeing
NES NMAHP resources on mental health, learning disabilities and dementia
---