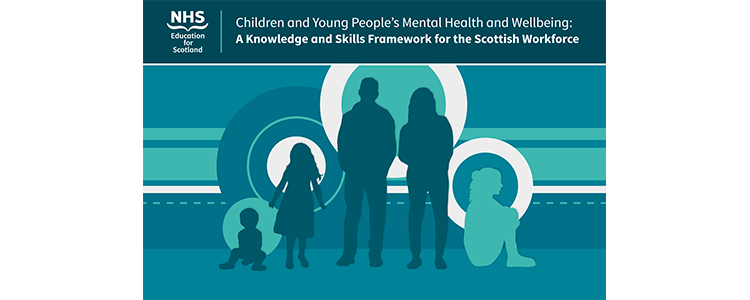 NES Psychology explores collaboration opportunities to make Scotland the best place to grow up and learn
Representatives from NES Psychology joined CEO Karen Reid and others to meet with representatives from the Association of Directors of Education in Scotland (ADES).
The ADES is an independent professional network for leaders and managers in education and children's services. They inform and influence education policy in Scotland working in partnership with local and national government, regional improvement collaboratives, Education Scotland, COSLA and other agencies.
This was an important opportunity to clearly identify existing collaborations and joint ambitions, particularly focussing on improving children and young people's mental health and wellbeing, through projects such as the National Trauma Training Programme (NTTP) and Training in Psychological Skills- Early Intervention for Children (TIPS-EIC).
Sandra Ferguson, Associate Director, NES Psychology said:
"This was a great opportunity to meet with partners to discuss how we can pool our resources and skills and collaborate effectively. Going forward, we plan to make clear linkages between the resources from both organisations and further opportunities to understand our relative contributions to the ambition of making 'Scotland the best place to grow up and learn'."
The discussion also identified key future priorities such as the ongoing commitment across organisations to #keepthepromise, next steps for 'Getting it Right for Every Child' (GIRFEC) and opportunities for mutual learning through the need to keep staff wellbeing at the heart of future planning.
---