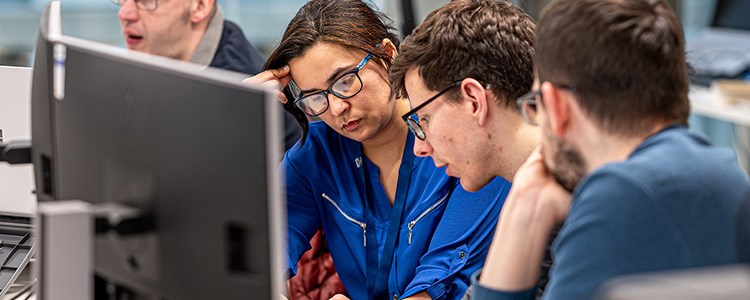 You as a Collaborative Leader
A Collaborative Leadership Development Opportunity to support health and social care integration
Another cohort of the popular Leadership for Integration programme, You as a Collaborative Leader (YaCL), will be running again in 2022.
The programme is offered in partnership by NHS Education for Scotland, the Scottish Social Services Council and the Royal College of General Practitioners (Scotland) and has been running since 2016.
YaCL is a programme for health and social services professionals working in integration, to develop the skills and knowledge to lead effectively across integrated settings where effective collaboration is essential. It is ideal for those in primary care who provide leadership within their roles and have responsibilities across the Health and Social Care integration landscape, such as Clinical Directors, Cluster Quality Leads and Practice Quality Leads.
YaCL is an interactive learning programme comprising a mix of self-directed learning, reflective practice, online workshops, smaller online peer thinking groups and 1:1 coaching and will take place over four months between November 2022 - February 2023.
This programme offers opportunities to:
Reflect on your own leadership style and learn new leadership models and theories
Improve confidence around influencing effectively in collaborative settings
Understand how to build better cross sector relationships
Learn from speakers and peers from integrated health and social care settings
Engage in reflective practice and peer support
Nov 2022 YaCL Programme schedule:

Before applying please ensure you can attend the required sessions.
Further information about this programme can be found on the NES TURAS website.
Due to the high demand for places, there is an application process.
Applications close on Friday 19 Aug 2022.
Receipt of your application will be acknowledged and the outcome on whether you have been allocated a place will be confirmed no later than 1 September 2022.
If you work in a key integration role and would like any support with completing your application, please email leanne.brown@rcgp.org.uk
---