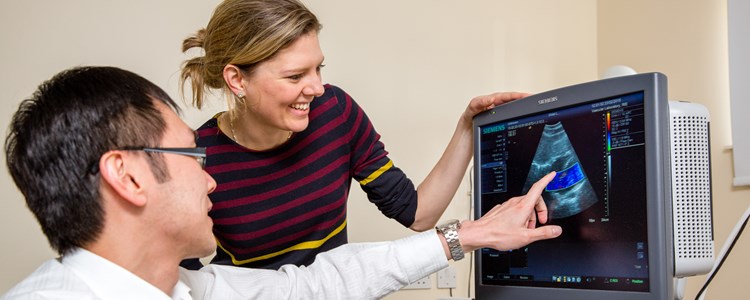 Scottish medical recruitment success
Latest recruitment figures show the number of specialty medical training posts which have been filled in Scotland is at its highest level for over eight years.
The data, published by NHS Education for Scotland, shows 1041 of the 1088 (95.7%) places on offer have been taken, representing a 3.5 percentage point increase on last year.
A large number of specialties are 100% full including Anaesthetics, Internal Medicine Training, Clinical Radiology, and Public Health Medicine
General Practice fill rates have increased to 97% with 336 posts filled, and Core Psychiatry has seen an increase of 28.5 percentage points in 2020, reaching a 98.5% fill rate, the highest in over eight years.
Health Secretary Jeane Freeman said:
"These latest recruitment rates for our medical training posts are the most successful since Scotland entered UK National recruitment in 2012, in particular for General Practice and Psychiatry.
"The £20,000 Scottish Government bursary for General Practice Speciality Training posts continues to play a part in directing trainees into hard-to-fill locations across Scotland, with 82% of bursary-eligible posts filled in 2020.
"These results not only reflect Scotland's reputation as a country with a first-class medical education system and flexible training opportunities, but also the perseverance and resolution displayed in response to what has been a challenging year for us all.
"We will continue to work with NHS Education for Scotland, the General Medical Council, NHS Boards and other key stakeholders to build on this success to improve recruitment across the board and ensure that medical training in Scotland is as attractive as possible."
Medical Director of NHS Education for Scotland, Professor Rowan Parks, said:
"This year has seen unprecedented efforts by everyone in NHS Scotland, working in an exceptionally challenging environment. But everyone involved continues to strive to make Scotland a rewarding place for doctors to train and work.
"It is heartening and very encouraging to see the fill rates continue to rise year on year. This reflects the hard work of consultants and GPs to redevelop training programmes and ensure the best possible training is available to all those who choose to pursue their medical career in Scotland."
The reports are available on the Scottish Medical Training website. 
---
Contact: media@nes.scot.nhs.uk