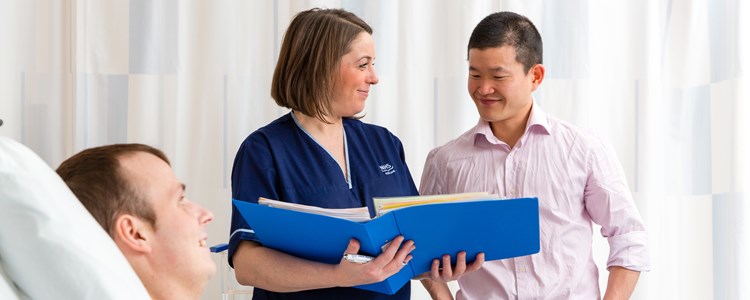 Response to GMC national training survey
The GMC has published the results of its National training survey 2022. Over 67,000 UK doctors took part in this year's survey.
In response, NHS Education for Scotland (NES) Medical Director, Dr Emma Watson said:
"At NES, we oversee and quality-manage the training received by postgraduate doctors within their local health boards. It is essential that our doctors in training get an excellent education in a positive environment.
"Nine out of ten rated their clinical supervision as good or very good, and four out of five said that their environment was very supportive. However, it has been an extremely challenging two years, and the reported high levels of burnout in both trainees and trainers are concerning. 
"Wellbeing is so important for all of our medical workforce so they can provide essential care for the people of Scotland. That's why we will look closely at the detail of this survey, and work with partners across NHS Scotland

 to ensure our doctors in training receive high quality training in a supportive environment.
"Our Deanery team also has an important role in ensuring that our trainers are supported within their vital roles as educators and we will be working alongside our Directors of Medical Education and Health Boards to deliver this support."
---
Contact: corpcomms@nes.scot.nhs.uk