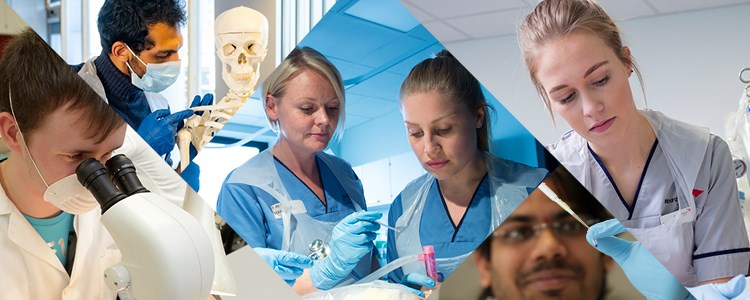 Renewing a successful partnership
The Scottish Funding Council (SFC) and NHS Education for Scotland (NES) will continue to work together to support the Scottish Government's priorities in health and social care.
The two public bodies have renewed the memorandum of understanding that has underpinned their close and progressive partnership for the past fifteen years.
As part of the new agreement, which will last until 2026, SFC and NES have developed a shared plan of action to support the recovery, growth and transformation of the health and social care workforce. The plan includes examining the potential application of AI to future education and learning.
Other areas for cooperation include the recruitment and retention of nurses and other health care professionals and widening the appeal of medicine to a broader cross section of potential students.
Welcoming the continuation of the partnership, Karen Watt, Chief Executive of the Scottish Funding Council, said:
"This memorandum of understanding will make a real difference to future education in health and social care.
"SFC and NES have worked together over many years, so I'm delighted that this new agreement recommits our organisations to working together on practical actions that will help address our collective challenges and opportunities."
Professor Karen Reid, Chief Executive of NHS Education for Scotland, said:
"Achieving our vision for the health and social care workforce relies on strong, successful partnerships like this one. Working together with the Scottish Funding Council through our MoU we can help make careers in health and social care more accessible and attractive and enhance our reach and approach to educational research, innovation, and technology."
The memorandum of understanding and action plan are now available to view on the SFC website.
---