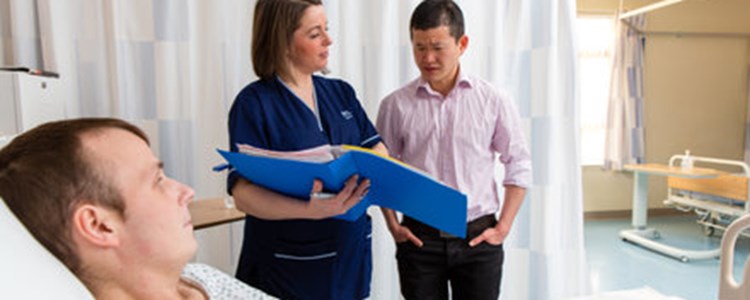 Recruitment rates for future medics
Specialist medical trainee places are 97% full.
Latest recruitment figures show the number of specialty medical training posts which have been filled in Scotland is at its highest level for eight years.
The data, published by NHS Education for Scotland shows 738 of the 760 (97%) places on offer have been taken, representing a seven percentage point increase on last year.
Of the 17 specialist areas in which year three medical trainees can work, 13 are 100% full including Anaesthetics, Internal Medicine Training, Clinical Radiology, and Public Health Medicine.
General Practice fill rates have increased at 97% with 281 posts filled up from 258 in 2019 and Core Psychiatry has seen an increase of 20 percentage points in 2019, reaching a 92% fill rate, the highest in over five years.
"At a time when the NHS is facing one of the biggest challenges in its history, it is encouraging to see so many people applying to take advantage of the world-class facilities and training on offer in Scotland.
"As we take steps to safely remobilise NHS services, we must also look to the future and plan ahead for the next generation of Scotland's doctors and I am extremely grateful to all the front line workers who have managed to support those who are already undergoing training during the coronavirus (COVID-19) pandemic."
Health Secretary Jeane Freeman
"This has been an exceptionally hard time for everyone in the NHS, and we are going to continue to be under sustained pressure for a long time.
"It is heartening and very encouraging to see the highest fill rates since 2013. They reflect the hard work of consultants and GPs to redevelop training programmes and ensure the best possible training is available to all those who choose to pursue their medical career in Scotland."
Medical Director of NHS Education for Scotland, Professor Rowan Parks, said:
Background
---