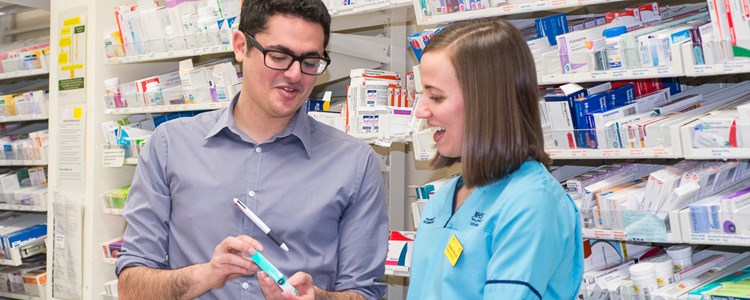 Pharmacy career review published
Following a review, Scotland is a step closer to having a Pharmacist Career Framework.
An expert advisory group, commissioned by the Scottish Government and led by NES, has looked at the best way to align existing programmes with changing service needs.
The group focused on early, advanced practice and consultant level careers, as well as clinical and professional leaders.
Professor Anne Watson, NES Postgraduate Pharmacy Dean, said:
"Planning for major reforms in initial education and training (IET) in Scotland has been gathering pace over the last few years. This review will complement those proposals to ensure we have an ambitious educational programme.
"This will support the exciting changes to the pharmacist role now and assist in meeting the demands of the profession in the future."
In NES, the pharmacy team is an important part of the workforce, providing specialist knowledge and expertise in medicines.
The Scottish Government strategy, Achieving Excellence in Pharmaceutical Care (AEiPC) aims to transform pharmacy across all areas of practice, develop the workforce and provide the best, person-centred care.
The General Pharmaceutical Council (GPhC) recently proposed reforms to the current initial education and training of pharmacists.
These reforms, along with the issues related to Covid-19, require the profession to adapt and develop new and rewarding career pathways for pharmacists and pharmacy technicians in more clinical roles.
Read the Pharmacy Framework Review 
This story has been adapted from a press release. If you would like to receive NES press releases, contact us at corpcomms@nes.scot.nhs.uk
---
Contact: pharmacy@nes.scot.nhs.uk