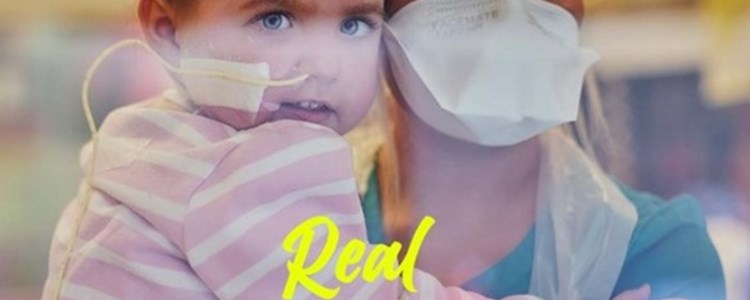 Nursing and Midwifery - Here for Life
Did you know a recent survey showed that nursing is considered one of the top-three professions in the UK? Yet many people do not realise the diversity of the roles.
Here for Life is a campaign empowering nurses and midwives to show us what they do, showcasing the professionalism, knowledge and skills required to do the role. 
To help with this, we asked nurses working in NHS Scotland to tell us their stories. Watch the videos and read their blogs to find out what being a nurse means to them.
The Here for Life campaign is delivered in partnership between the five Chief Nursing Officers of the UK and Ireland and the RCN Foundation.
Find out more at our NHS Scotland Careers 'Here for Life page'.
What is Enabling Professionalism?
In 2019, the Chief Nursing Officers (CNOs) of the United Kingdom (UK) and Ireland pledged to undertake a collaborative work stream aligning with the ethos of the Year of the Nurse and Midwife and Nursing Now 2020, linked to the Enabling Professionalism (EP) framework1.
Phase 1 of this work saw the refreshing of the original EP work to co-produce a resource to support the collection of 'narratives' describing 'Defining characteristics'2 of nurses and midwives in a modern context: Enabling Professionalism 2022.
Produced and consulted on by a Five Country Task and Finish Group using the lens of EP, this framework was developed to guide nurses and midwives in the construction of stories defining what the contribution of nursing and midwifery 'is' in 2022 to the public they serve.
Nurses and midwives can use the Enabling Professionalism 2022 framework to help them think about how to describe what they do, every day.
To find out more click on the framework below and access the accompanying 'how to' guides.
Enabling professionalism in nursing and midwifery practice - a framework
How To Use The Enabling Professionalism Framework 
---
Contact: corpcomms@nes.scot.nhs.uk