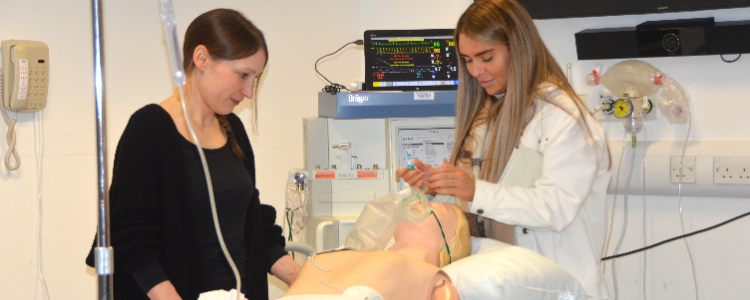 NHS Scotland Academy supporting NHSScotland
The NHS Scotland Academy is celebrating the NHS 75th Anniversary by highlighting the remarkable progress it has made to date in supporting the training needs in health and social care across Scotland.
As the nation looks back on 75 years of care for people all around the country, the NHS Scotland Academy continues to look to the future, providing faster and more accessible training for the health and social care workforce.
Over the last 19 months, the NHS Scotland Academy has played a vital role in supporting and growing staff numbers through accelerated training to meet the needs of patients across Scotland.
Over 6,000 learners have now benefitted from the mix of residential, online, and simulation training and resources, leading to more than 4,000 endoscopy and ultrasound patients being seen from across NHS Scotland.
Read the full story on the NHS Scotland Academy website
---
Contact: corpcomms@nes.scot.nhs.uk