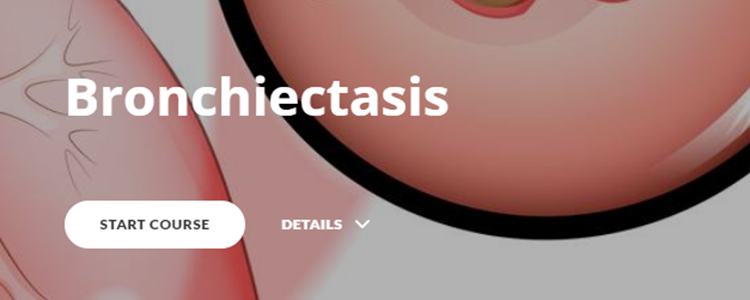 New learning module for the diagnosis and care of bronchiectasis
Bronchiectasis is a long-term respiratory condition, where the airways of the lungs become widened and damaged. This results in a build-up of mucus making the lungs more susceptible to infection. Distinguishing bronchiectasis from COPD or asthma can be challenging. They can co-exist or exist separately.

In approximately 50% of cases the cause is never found and there is no cure for the condition. And so managing bronchiectasis, to maximise quality of life, and prevent infections and flare ups, is the aim.

NES has developed a new module to address some of the key learning needs of the health and care workforce. We are marking the launch of this important new resource on the first ever world bronchiectasis day. 
Who is the module for
It was designed for general practice nurses, but the aim is to raise awareness of the condition for everybody. From paramedics, general practitioners to general practice reception staff. Anyone with a Turas account.

Key points of the learning module are:
bronchiectasis is not reversible, it can only be managed
early diagnosis is important
how to identify bronchiectasis
improving the care of people with bronchiectasis
A member of the NES nursing and educators team said:
"We are extremely happy at the timely launch of the bronchiectasis eLearning module on the first ever World Bronchiectasis Day.
We would like to thank everyone who has contributed to getting the module to this point. Our aim has always been to raise awareness of bronchiectasis and we are hopeful that this will be achieved."  
Find more information and complete the module on Turas Learn. 
---