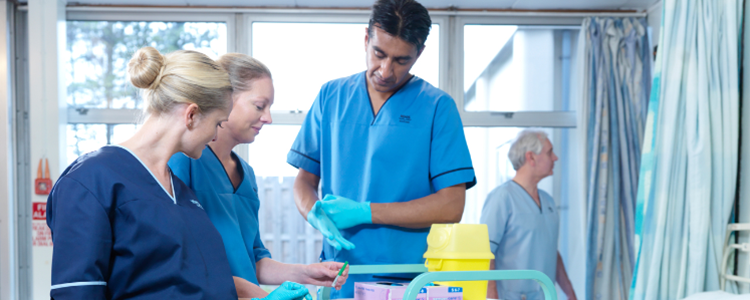 New International Recruitment Hub promotes working in NHS Scotland
A new International Recruitment Hub will provide all essential information to overseas candidates considering a career in healthcare in Scotland. Launched by the Centre for Workforce Supply (CWS), part of NHS Education for Scotland (NES), the Hub offers up-to-date information about working for NHS Scotland. It also provides support with the process, key information on important topics and promotes the NHS in Scotland to audiences that may not have considered this path.
Andrea Kwek, Head of Programme, CWS, NES said:

"The Centre for Workforce Supply is delighted to launch the International Recruitment Hub. It is designed to provide overseas healthcare professionals with all the information and assurance they need to make the move to Scotland.
"We hope it conveys how NHS Scotland values our international recruits, highlighting our commitment to ethical recruitment, pastoral support and celebrating the success of those who have already made the move through sharing their stories."

In setting up the Hub the CWS team conducted a stakeholder workshop and took on board feedback from a wide variety of participants.
The team will continue to build on this resource going forward to make it an asset to the candidate journey in international recruitment. If you have any contributions or feedback please contact Gillian Scott, Marketing Manager, CWS, gillian.scott16@nhs.scot

You can find the Hub on the NHSScotland Careers website at https://www.careers.nhs.scot/shape-your-future/international-recruitment/
---
Contact: corpcomms@nes.scot.nhs.uk