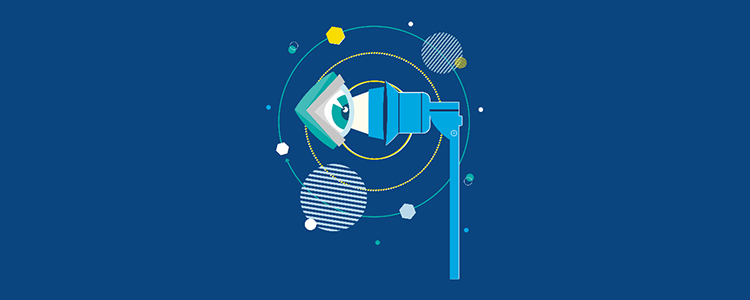 NES supports optometrists to deliver new NHS Community Glaucoma Service
Glaucoma is a sight threatening condition that needs close monitoring to prevent blindness. Currently, patients can face long waiting times to see specialists in secondary eyecare departments, where glaucoma accounts for 20% of outpatient activity, so innovative redesign of service is needed.
Optometrists with an appropriate qualification could support patients to move their care to their local, community optometry clinic. Extending professional remit in this way, to support clinicians taking on a new area of care can be rewarding. It also offers huge benefits to the population.
In 2017, existing qualifications for optometrists to manage glaucoma were challenging for community-based practitioners, as they required long hours of supervision in busy hospital departments. On our recommendation, Scottish Government commissioned NES to design and deliver a new qualification, and NES Glaucoma Award Training (NESGAT) came about. Delivered with the Scottish Qualifications Authority (SQA), this became NES's first SCQF Level 11 Customised Award.
The course launched with its pilot cohort in 2020. The training programme equips Independent Prescribing optometrists in Scotland with the skills and knowledge to extend their professional remit. In June 2023, 32 more optometrists will commence NESGAT, in our third cohort. This time practitioners have a new goal in sight, as in recent months a new service has been rolled out in Scotland.
The NHS Community Glaucoma Service (CGS)
The NHS Community Glaucoma Service (CGS) makes it possible for patients with lower risk glaucoma or treated ocular hypertension to be discharged from secondary care departments and receive management closer to home, reducing waiting times pressures. Practitioners delivering the CGS must have completed the NESGAT qualification or an equivalent, as determined by NES. The management will be supported by an Electronic Patient Record, enabling research and audit.
The service recently started in NHS Greater Glasgow & Clyde and will soon include NHS Lanarkshire. Over the next few years, it is expected to expand across Scotland. So far NES have qualified 50 NESGAT graduates who can support the service.
Delivering quality care also requires ongoing support, and practitioners must be equipped to evaluate, refine, and expand it. In 2021 NES received a commission to deliver this ongoing support to NESGAT graduates, to help them maintain and grow competence and confidence.
The NES Glaucoma Conference
In March 2023, with the launch of the NHS Community Glaucoma Service imminent, we delivered the first NES Glaucoma Conference, bringing together in person 35 of the 50 NESGAT graduates.
Dr Tej Rane-Malcolm, Consultant Ophthalmologist delivered a keynote lecture, exploring surgical techniques and laser therapy. Clinical skills training with one of our state of the art EyeSi slit lamps was available. This highly realistic simulation of the visualisation of intraocular structures in real-time provides a close-to-life training experience, particularly when supported with actors adding patient management complexity.
Case-based discussions, 'hints and tips' workshops, and much more featured during the day at our West of Scotland Teach and Treat Clinic (WOScOTT). Providing high quality education worth 17.5 CPD points is a feat in itself, but the networking, inspiration and enthusiastic engagement were invaluable.
The future
With the CGS now live, 2023 to 2024 represents a new stage for NES. The Optometry team are now partnering with NES Technology Service colleagues. This collaboration will deliver professional CPD and highly efficient technical support to revolutionise this area of long-term condition management, taking it out of hospitals and bringing it local.
Reference
The Way Forward: Options to help meet demand for the current and future
care of patients with eye disease 
---