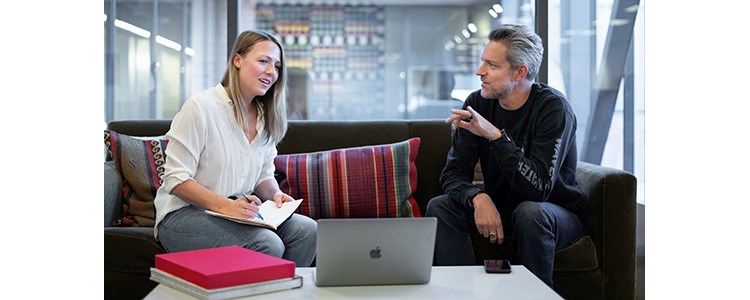 Motivational Interviewing Training Programme 2021-2022
Our Psychology Directorate's 11th annual training programme for Motivational Interviewing (MI) is now live with a selection of learning resources for practitioners working with alcohol and other drug use.

What is Motivational Interviewing (MI)?

MI is an evidence-based psychological intervention. It supports a person to explore and resolve their uncertainty about change and helps establish a therapeutic relationship.

MI is used across a range of health and social care settings when the goal is to encourage behavioural change.

As of March 2021, more than 11,800 learners have enrolled for the MI elearning modules and over 2500 have successfully completed the assessment over the lifespan of the training programme. 

Laura Freeman Principal Educator, Substance Misuse Workstream, Psychological Therapies & Interventions for Adult Mental Health, NES said:
This year we are offering accessible learning opportunities to a range of practitioners across the NHS, social care and the third sector:
Two elearning modules that provide an introduction to Motivational Interviewing are available to all practitioners

Module 1 offers an introduction to the underlying skills needed for motivational conversations
Module 2 offers an introduction to the strategic elements of MI practice

A two-day Introduction to MI workshop for mental health and physical health practitioners
A Motivational Interviewing Coach training programme – for practitioners with extensive MI experience
The 11th Scottish MI Winter School for practitioners working within the alcohol and other drug field
Motivational Interviewing Coach Training

The MI Coach training programme builds on the principles of implementation science. The 2021-2022 cohort will supplement the Scotland-wide group of coaches who support the development of MI practice.

This training is supported by a TURAS Learning Programme that facilitates the selection of coaches, tracks training and coaching experience, and documents observed practice.

As always, the Scottish MI coaches will be essential to the success of the 11th Scottish MI Winter School which will be held in February 2022 and aims to provide practitioners a small group coaching experience with colleagues from across Scotland.


'It was very relaxed and respectful - we were able to explore ideas without judgement.  The practical aspect of the training was key to my understanding - I know what areas I need to work on.'  Winter School participant

'Practising delivering a coaching session, but also participating in others' sessions helped me to reflect and better understand MI core skills.'  Coach Training participant

'Having been exposed to observed practice, I feel more confident to experiment feel the fear, and do it anytime.' Coach Training participant

Find out more

For more information visit the on the Developing Scotland's substance use workforce landing page on Turas Learn or contact laura.freeman@nhs.scot.

Note: You will need a Turas account to view and access some of the resources.  If you don't have an account, you can register here.
---