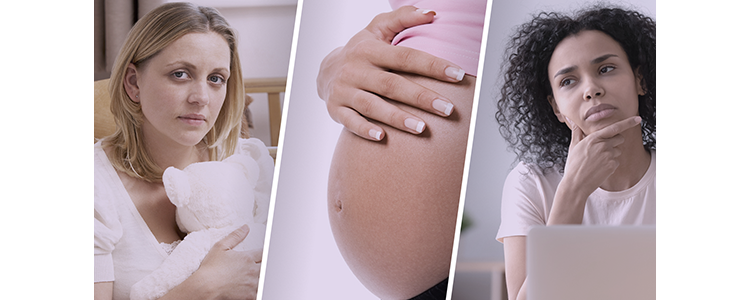 Maternal psychological trauma
The aim of this work is that women using maternity services in Scotland receive a trauma informed approach throughout their maternity journey, that identifies their needs and mitigates any potential adverse impact of trauma on their pregnancy, birth and parenting experience.
In recognition of the particular issues that arise for women affected by trauma during the maternity period, the National Trauma Training programme was tasked with supporting the knowledge and skills of maternity staff to provide a trauma informed and responsive approach to women using their services that identifies their needs and mitigates potential adverse impact of trauma on pregnancy and birth.
The work was led by Emma Currer, Principle Educator within the Women, Children, Young People and Families programme in NMAHP and to date we have delivered an update of evidence through a literature review which was used to refresh the existing One out of Four learning resource, alongside a review of the language.
In addition, an exploration of the barriers and enablers that impact maternity care staff implementing trauma informed pathways has been undertaken through focus groups and interviews.
The refreshed One out of Four resource  including an education and training strategy, is available on Turas now.
For more information contact Clare.McGuire@nhs.scot, Head of Programme.
---