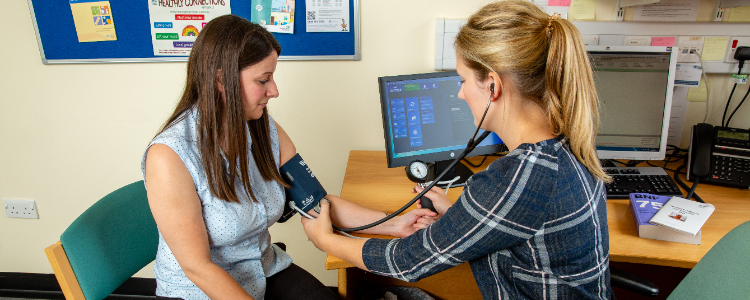 Joint statement: Scotland welcomes new Core Advanced Pharmacist curriculum
The Royal Pharmaceutical Society (RPS) in Scotland, Directors of Pharmacy Scotland and NHS Education for Scotland (NES) welcome the publication of the RPS Core Advanced Pharmacist curriculum today.
The Curriculum aims to standardise the level of practice of pharmacists who assess, prescribe and manage care for people with complex needs, across the UK.
The new Curriculum aligns to current multi-professional advanced practice pathways* in Scotland and the UK. It helps set comparable expectations of service delivery by advanced pharmacists, advanced practice nurses and advanced allied healthcare professionals in line with Scottish Government Transforming Roles initiatives.
Clare Morrison, Director for Scotland, Royal Pharmaceutical Society, said:
"We're delighted to publish our core advanced pharmacist curriculum today. Pharmacy is changing rapidly, with prescribing and advanced clinical skills being embedded in increasing numbers of patient-facing roles. The curriculum is essential for underpinning this professional development and is a key enabler in realising our Pharmacy 2030 vision." 
Scott Garden, Director of Pharmacy, NHS Lothian (Acting Chair of Directors of Pharmacy, Scotland) said:
"The Directors of Pharmacy in Scotland very much welcome the publication of the RPS core advanced pharmacist curriculum. This forms part of a coherent progressive spectrum of curricula from the RPS across Post-Registration Foundation, Advanced and Consultant levels. With outcomes that fit a wide range of pharmacist roles and recognition across the UK the curriculum will have wide scale applicability across all sectors. It will enable pharmacists to develop as Advanced Pharmacists, embed Advanced Pharmacist practice in Scotland and deliver the best care for patients with their medicines."
Professor Anne Watson, Postgraduate Pharmacy Dean, NES, said:
"The new RPS core advanced pharmacist curriculum will support the vision of strengthening career development pathways in community, primary and secondary care as we outlined in our Pharmacist Career Framework review for Scotland (2020). It will enable pharmacists to provide quality assured care within an increasingly demanding and complex healthcare environment."
ENDS
Further information
*Advanced practice pathways
Health Education England (2017) Multi-professional framework for advanced clinical practice in England.pdf (hee.nhs.uk)
NHS Education for Scotland (2018) Advanced Practice Toolkit (scot.nhs.uk)


---
Contact: pharmacy@nes.scot.nhs.uk