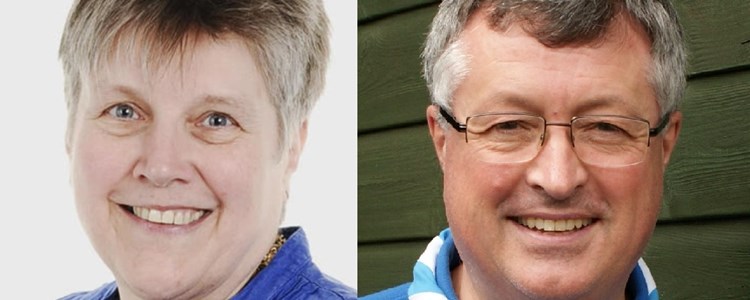 Double Honours for NES colleagues
Current and former NES staff have been recognised for their achievements in today's Queen's Platinum Jubilee Honours List.
Recently-retired Professor Jean Ker has been awarded an OBE for her educational and clinical skills work, while Professor Graham Haddock has received an OBE for services to young people
For over 25 years, Jean was instrumental in a number of major innovations which have helped NHS Scotland and other bodies deliver better care across the country. You may well know her as the driving force behind the Scottish Clinical Skills strategy and the Clinical Skills Managed Educational Network (CSMEN). Under her leadership, simulation-based training has been fundamental in the education of our healthcare professionals. And with the Mobile Skills Unit, over 15,000 practitioners in remote and rural areas have benefitted from high quality training - a programme that continues to go from strength to strength. More recently, Jean was instrumental in setting up the skills hub at the Louisa Jordan hospital, training staff to respond to the Covid pandemic.
Graham has dedicated more than 40 years as a volunteer in Scouting and is a true champion of young people's voices. Currently Vice President of Scouts Scotland, he was previously the charity's Chief Commissioner of Scotland for seven years. Through the Scouts, he has encouraged young people to get outdoors and learn the skills that prepare them for the future. Graham is also making a difference for young people as a member of the Scouts UK Board of Trustees and Chair of the UK National Awards Advisory Group. He was made a Fellow of Youthlink Scotland in 2018 and awarded their Lifetime Achievement Award. 
NES Chief Executive  Karen Reid said:
"I am delighted with this news. These honours are testimony to the huge contribution each have made and are still making to people's lives. I would like to add my warmest congratulations to them."
---
Contact: corpcomms@nes.scot.nhs.uk