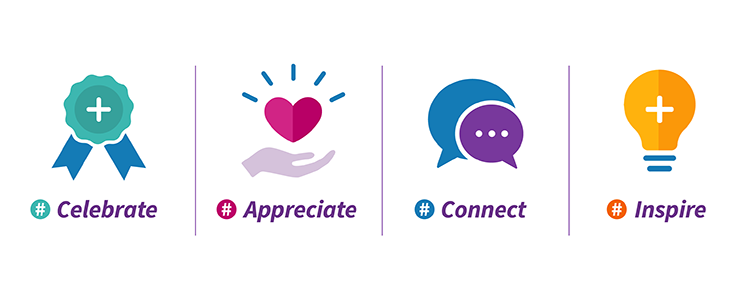 AHPs Day 2022
Did you know 14 professions come under the Allied Health Professions (AHP) banner?
art therapists
drama therapists
music therapists
podiatrists
dietitians
occupational therapists
prosthetists and orthotists
paramedics, orthoptists
physiotherapists
diagnostic radiographers
therapeutic radiographers
speech and language therapists
The first ever AHPs Day was held in October 2018 to recognise the extraordinary work of the AHP workforce.  This year NES will be celebrating on Friday 14 October.
Since it's launch, the day has grown in popularity and has provided an opportunity to celebrate the work of AHPs and to connect with AHPs from across the globe.
AHPs day is a social movement, hosted primarily on social media platforms in the lead up to and on the day.
The day will be used as an opportunity to launch newly developed NES AHP careers promotion resources including a Careers guide, animation and poster.
The resources will be hosted on the NHS Scotland Careers Website and be used to inspire the next generation of AHPs. Staff will also be accessing these resources to national AHPs Day.
In 2021, NES hosted online Q&A sessions with AHPs across Scotland describing the valuable and inspiring work they do and the highlights of their careers. These videos can be accessed on the our YouTube page.
This year the four key areas of focus are:
#celebrate – celebrating who AHPs are, the people they work with and the impact they make every day.
#appreciate – appreciating their skills and impact on care and support in local communities.
#inspire – inspiring our future workforce and ensuring we continue to grow an AHP workforce fit for the future.
#connect – connecting with others across the system to share ambitions and aspirations.
Get involved on social media by following @NESnmahp on twitter and using the hashtag #AHPSDayScot to celebrate and connect with AHPs.
---