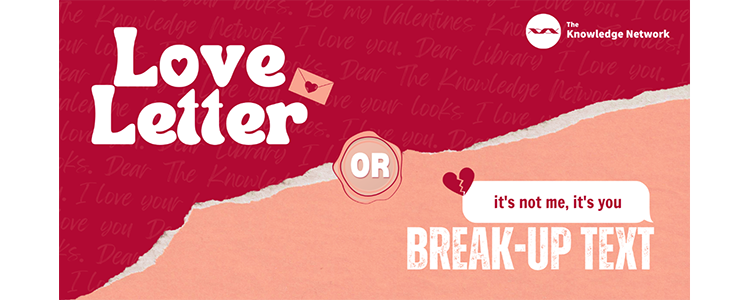 Would you send a love letter or break-up text to the library?
Although Valentine's day has passed, the Knowledge Services team are asking users to post a love letter or send a break-up text to tell them what you love or don't love about The Knowledge Network!
A love letter can let the team know what is good about the Knowledge Network, helping them to see what is working and valued by users. It is also great to hear positive comments about the resources and training on offer - a real motivator for the staff behind the platform!
A break-up text can help the team prioritise what is needed to improve the resources and training. Messages can enable them to see new ideas for building a better Knowledge Network for the future.
Send your feedback via:
---