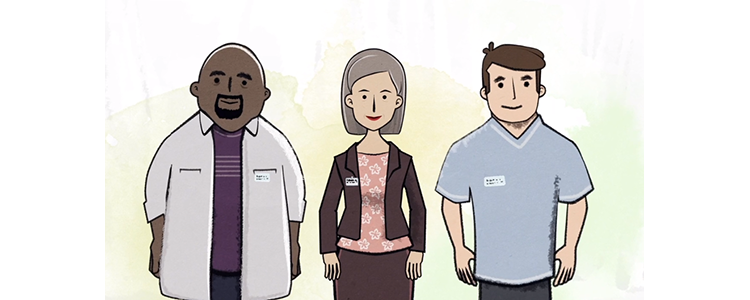 Training for the Forensic and Substance Use Workforce
The NES Trauma Team designed the Safety & Stabilisation training package for  learners working at a skilled or enhanced level of the 'Transforming Psychological Trauma Framework'.

The training will provide the knowledge and skills to support people to manage the psychological impact of repeated traumatic events, such as childhood sexual abuse or domestic abuse.

High levels of psychological trauma and adversity are found in people in secure hospitals, prisons and substance use services.

It is known that substance use, and trauma are inextricably linked, with people using substances to manage their symptoms and emotions. This population can often face high levels of stigma and discrimination, which can lead to barriers to access help.

As a result there is a high demand for Safety & Stabilisation training in the Forensic and Substance Use workforce.

In 2021 an updated version of the Forensic Safety and Stabilisation Training package and a new Substance Use Safety and Stabilisation Training package were developed and piloted at three joint Forensic and Substance Use trainings in January, March and June 2021.

The material was well received and subsequently endorsed by the Safety & Stabilisation Reference Group.

To meet the ongoing demand for training we hosted two Forensic and Substance Use 'Training for Trainers' events in November 2021 and March 2022, which created 38 more local trainers, allowing many more people to access training.

To increase people's skills and confidence in delivering training online we've made 'Using Microsoft Teams for Remote Delivery' training available.

To provide additional support an e-learning module on Trauma and Substance Use is in development and should be ready by early summer 2022.

For further information on our training packages email psychology@nes.scot.nhs.uk.
---