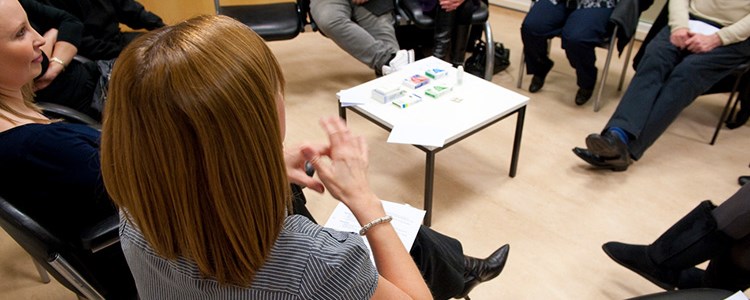 Systems training for emotional predictability and problem solving
The psychological interventions team for adult mental health have announced the return of systems training for emotional predictability and problem solving (STEPPS) to a programme of training for the wider NHS Scotland workforce.
STEPPS is a carefully designed package of care that supports people to understand the different components of dysregulated emotions and co-occurring problems. It can be provided either as a standalone or as an adjunct to treatment, playing a role in the treatment of people who may have been given a diagnosis of personality disorder.
Fiona Johnstone, Principal Educator, NES Psychology, said:
"We are happy to be able to offer training in this valuable intervention, once again, and to so many staff this time around. In 2022, an additional 40 staff from across Scotland have undertaken the training. It is the first time it has been delivered remotely and staff attended from Shetland, Orkney and the Western Isles.
"We are pleased to contribute towards the net zero commitment made by the Scottish Government and intend to continue to offer STEPPS remotely moving forward. We would also like to acknowledge the support of NHS Grampian Psychology Services in working together with NES to provide this training.
"We hope that this successful roll-out will result in more people being able to access this valuable intervention."
---