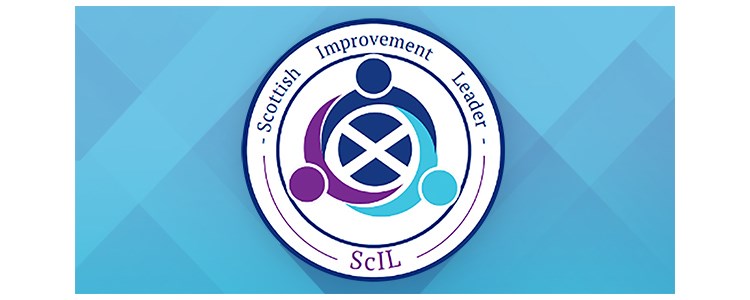 ScIL Recovery and Remobilisation
The Scottish Improvement Leader (ScIL) programme 'recovery and remobilisation' delivery model will be implemented from May 2022. Cohorts 39 and 40 will be the first to experience it.

Course participants will experience in person training days as a whole cohort, 30 people, with virtual training modules undertaken in small groups of 10.

At the onset of the pandemic, a rapid and necessary move was made to deliver the ScIL programme virtually. This was a huge change, with significant anxiety for us on how a cohort of 30 staff would get to know each other and build connections and networks over MS Teams.

The social aspect of the participants' experience is an important one - how they learn from each other, apply their learning, build a support network, and make a difference for their organisation. It should not be underestimated.

The QI Team undertook a 90-day innovation process to help manage the transition to virtual training, whilst holding the view that a hybrid delivery model would be a long-term reality.

Given the nature of a 90-day process, co-design was our guiding principle.  Programme structure and programme design were the themes we had to address.  All programme design aspects we learnt from the 90-day process are now fully embedded into ScIL.

For programme structure, the cohort size for virtual learning and module duration were the key elements.  Best practice recommends any module duration last no longer than 2 hours.  We have moved from a 9-5 day online to two modules per day, generally scheduled 10.00-12.00 and 14.00-16.00.

Cohort size for virtual learning was our last hurdle to address.  Best practice from the 90-day process helped us understand that groups of 12 or less working online together provides the best learning experience for participants.  It's on this basis we are making the change to reduce the size of online groups as part of a larger cohort.

We strongly believe, through extensive testing, in the changes we have made but will closely monitor future cohorts so we can adapt where necessary.

We'd like to thank everyone who participated in helping co-design the new delivery model.

Visit the ScIL programme pages on Turas Learn to find out more and register your interest.
---