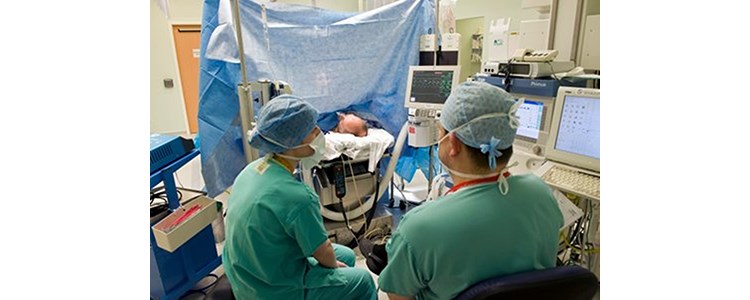 Refreshed framework for Anaesthetic Assistants
The Nursing, Midwifery and Health Professions (NMAHP) acute team have published an updated version of the Anaesthetic Assistant Core Competency Framework (2022)
NES NMAHP have supported the review and refresh of this framework, recognising the valuable role which anaesthetic assistants play within the perioperative workforce in the delivery of safe, effective, and person-centred care.
The improved framework:
contains some modification of language to clearly define the skills and knowledge required to demonstrate competence
provides enhanced educational rigour which will be useful to learners including those seeking accreditation of prior learning with an academic institution
supports the supervisor's role in sign off as well as learning not yet achieved
highlights the importance of non-technical skills as an integral part of each competency and its assessment
adopts a trauma-informed approach in everyday practice
positions the framework within the context of the NMAHP development framework and provides clarification on the level of practice required
Anaesthetic assistants are trained to assist the anaesthetist from induction to immediate post-theatre recovery of the patient. They are named assistants who are present for the entire theatre list, and whose priority is to aid the anaesthetist. The role can be undertaken by either a registered nurse who has met the core competencies for anaesthetic assistants, or an operating department practitioner (ODP).
Anaesthetic assistant trainees benefit from support and work-based supervision within their employing Board through clinical placement.  Learning is supported locally by clinical supervisors. This framework supports trainees and supervisors by setting out the core competencies that registered nurses must achieve, to demonstrate they are equipped to work at a minimum level of competence.
Further information on the framework and the role of anaesthetic assistants is available on our Perioperative Turas site.
Those preparing for the role of anaesthetic assistant may also be interested to learn of NHS Scotland Academy's, accelerated workforce development programme for anaesthetic assistants. This programme builds on the Core Competency Framework for Anaesthetic Assistants by providing additional learning in a range of areas, including immersive simulation.
We hope you find this updated version of the Framework useful. We welcome your feedback, ideas or suggestions to help inform future revisions of this document. Please let us know by completing the feedback form.
Please share this announcement with colleagues where it will be of interest / relevance.
You can contact the Perioperative NMAHP programme team directly by emailing PerioperativeNMaHP@nes.scot.nhs.uk
Follow us on Twitter @NESnmahp #PeriopNMaHP
---