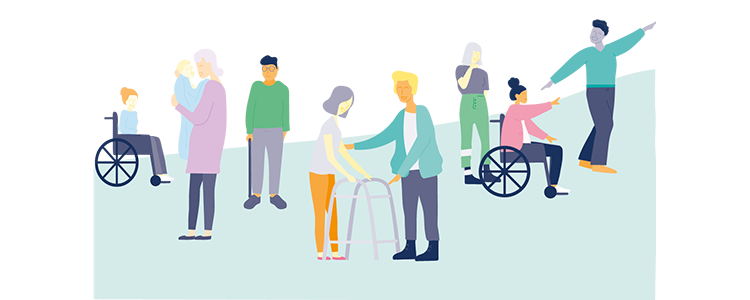 Postural care is everyone's business
Our Nursing, Midwifery and Allied Health Professions (NMAHP) directorate, with other internal and external stakeholders, have launched a new e-learning resource - 'Your Posture Matters: An introduction to postural care for people with movement difficulties and those who support them'.
This is a valuable resource for anyone who:
has difficulty lying, sitting, standing, or walking
knows, cares for, or works with people of any age who need assistance with mobility or movement
There is a suite of 6 modules, each taking around 30 minutes to complete, and includes:
interactive learning
videos
references
resources
quizzes
Once completed, you will have an understanding of postural care, how changes in body shape can be prevented and gained confidence to deliver optimal care. 
The e-learning resource is available on TURAS website, or by scanning the QR Code.

Note: You will need a Turas account to view and access the module. If you don't have an account, you can register here.
---