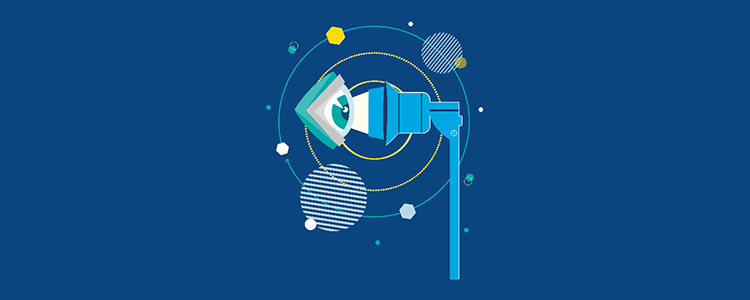 Glaucoma Award Training (NESGAT)
Sixteen independent prescribing (IP) community optometrists graduated during Optometry's virtual, inaugural NES Glaucoma Award Training (NESGAT) ceremony held on 1 April.

NESGAT is a programme of accredited education and training in glaucoma management, delivered by NES Optometry.

Funded by the Scottish Government, this qualification allows independent prescribing optometrists in Scotland to manage discharged patients in the community.

The NESGAT training programme aims to:
support the shift of appropriate eyecare out of hospitals and into the community
standardise and quality assure the care patients will receive in the community
support service redesign
free up capacity in secondary care to see those with more complex glaucoma
In 2017, NES Optometry had reviewed postgraduate optometry courses for glaucoma management, aware of both the growing capacity challenges in secondary care and the potential benefits of safe, effective and patient-centred care in the community. In response to the review and subsequent proposals made, Scottish Government funded the design and delivery of NESGAT.

NESGAT is a SQA-accredited qualification, providing an SCQF Level 11 Customised Award in Glaucoma Management.

This is the first such qualification for optometry. The 30 credit points that come with the Award provide a valuable opportunity for professional role development, with the option to transfer these credits to other learning programmes.

The pilot launched in February 2020, so has been largely overshadowed by COVID-19. While online learning content and discussions were relatively unaffected, outcomes-based placements in hospital glaucoma clinics were impacted.

In response we worked quickly to support the signoff of outcomes via a mix of:
remote, simulation-based scenarios
community shared care work
and, come August, face to face clinics
These changes worked very well. As a result, we have revised plans for the 2021 cohort to implement some of these changes.

In light of the pilot's success and the impact of COVID-19 on eyecare services, NES have secured funding from Scottish Government to support a further intake of 44 optometrists this month. We look forward to supporting the new cohort in the next chapter of their professional development.

NES has also secured funding to develop a targeted mentorship programme for qualified NESGAT optometrists. They will support practitioners to grow in confidence and ability.

Questions? Contact glaucoma@nes.scot.nhs.uk

For more information, please visit the NESGAT Turas Learn page.
---