Location:
Westport 102, West Port, Edinburgh, EH3 9DN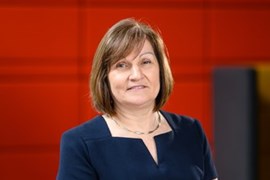 Non Executive Board Member
Jean Ford has had an extensive and successful career in banking, holding senior roles in Bank of Scotland, HBoS, Lloyds Banking Group and TSB.
She has a track record of delivering complex projects on time and within budget and in recent years has played key roles in major change and business transformation programmes as part of the mergers of Bank of Scotland and Halifax, HBoS and Lloyds Banking Group and in the building of TSB.
She has also managed branches, a corporate banking area and performed several executive office, board secretariat and risk management and audit roles.
She brings an extensive and flexible set of technical, specialist and general management skills to apply in her non-executive role.
Jean holds an open university degree in social sciences with economics and an international certificate in risk management.